Monday, 24 August 2009
7) The Polar Express (2004)
On Christmas Eve, a doubting boy boards a magical train that's headed to the North Pole and Santa Claus's home. Featuring Tom Hanks.
IMDB Rating: 6.7
6) Scrooged (1988)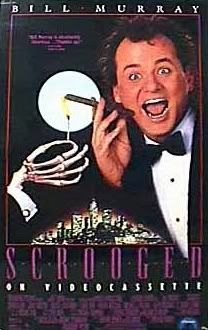 A cynically selfish TV executive gets haunted by three spirits bearing lessons on Christmas Eve. Featuring Bill Murray.
IMDB Rating: 6.7

5) Elf (2003)
After inadvertently wreaking havoc on the elf community due to his ungainly size, a man raised as an elf at the North Pole is sent to the U.S. in search of his true identity. Featuring Will Ferrell.
IMDB Rating: 6.8
4) Home Alone (1990)
An eight year-old, who is accidentally left behind while his family flies to France for Christmas, has to defend his home against idiotic burglars. Featuring Macaulay Culkin.
IMDB Rating: 6.9

3) Tim Burton's The Nightmare Before Christmas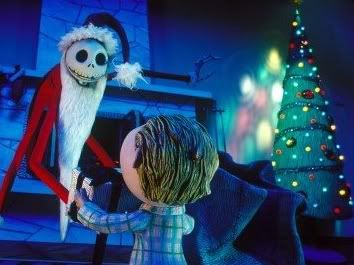 Jack Skellington, king of Halloweentown, discovers Christmas Town, but doesn't quite understand the concept.
IMDB Rating: 8.0
2) Die Hard

New York cop John McClane gives terrorists a dose of their own medicine as they hold hostages in an LA office building. Featuring Bruce Willis.

IMDB Rating: 8.3

1) The Snowman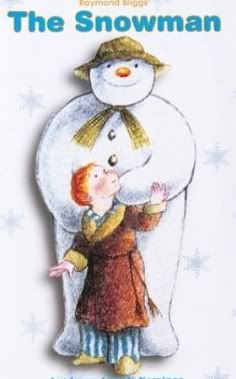 Wordless (save for the song "Walking in the Air") animated adventure about a young English boy who makes a snowman one Christmas Eve.
IMDB Rating: 8.3
Sources : IMDB (Internet Movie Database)
Do you know all the different types of fairy lights? There are more than just the standard kind for around your tree. With Christmas not that far away it is worth planning ahead to get ideas to decorate your home this Christmas.

Think bigger when choosing your fairy lights as they are only usually considered around the festive season but they have many other uses such as for parties, weddings and BBQ's etc. They are also good for decorating rooms, which proves to be popular with children as well as adults. Keeping this in mind can make them fun throughout the year and not just in December.
Light Strings

Traditional to modern LEDs
These are often found in various lengths ranging from about 2 meters to sets that cover 100 of meters.
Net Lights
Indoor & Outdoor
These are most suited to decorating walls, ceilings, trees, hedges and fences.
Curtain Lights
A drape of lights
These are often seen on the outside of shops at Christmas Time.
Icicle Lights
AKA 'Fringe' Lights
Icicle lights are available in various widths and droplet length, animated and static.
Battery Lights

Battery life is much improved with LED battery lights
Lifestyle Lights
This area of lighting is purely the other types that are available such as Twig, Silhouette & Rope Lighting.
Sourced from: Fairy Light UK
Below are a few Christmas wallpapers you can use on your desktop:


Sourced from: Samuel at Gilgal, Denver Limo, Mac Wallpapers, Free Christmas Wallpapers, Marvels Photo, An Empty Feeling and Adobe Tutorialz